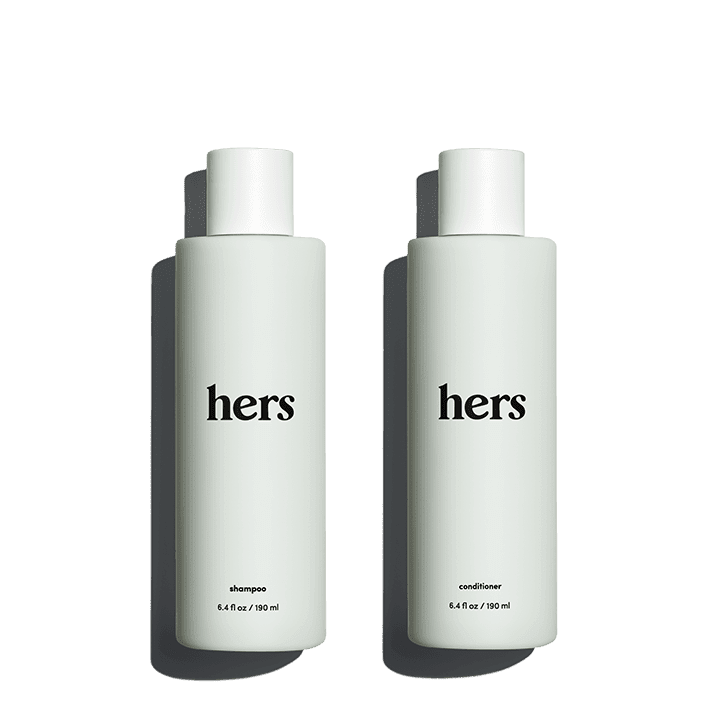 the shampoo

and conditioner
Our signature shampoo to help control shedding is now packaged with our rich conditioner to make sure that all that hair you keep is luscious AF. More hair? ✔ Softer hair? ✔✔. Ah, the simple things.
what is this good for?
Overly shedding hair that could use a conditioning boost. Having more hair is great and all but not if it is unmanageably tangled or dry.
how does it work?
The Shampoo is formulated with saw palmetto, which helps deeply cleanse your scalp from the oils that can help cause hair loss. Our conditioner is rich with an amino acid blend, argan oil, coconut oil, and sunflower seed oil. Mixed together, you've got yourself a powerhouse of a moisturizer.
You know what to do. Lather The Shampoo in damp hair and let sit for 1 minute as it gets to work. Rinse thoroughly before applying conditioner.