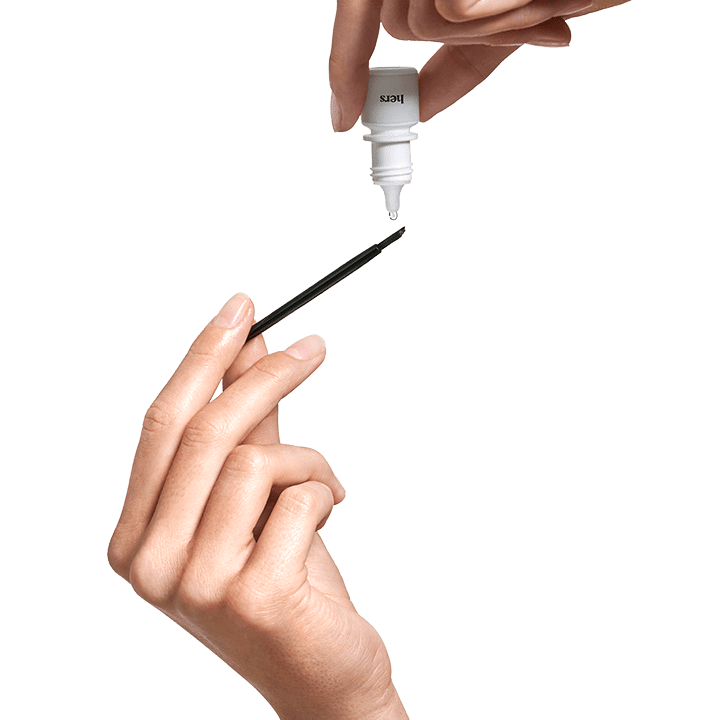 Latisse®

(Bimatoprost Ophthalmic Solution)
Thicker, fuller lashes that don't come with glue or a lengthy salon visit? – sign us up. Latisse® is here to solve your eyelash woes and is conveniently delivered to you. Leave the feathers for your down comforter and the overpriced mascaras at home — your real lashes will look better than faux.
what is this good for?
Lashes that need a little TLC. Latisse is a dermatologist recommended and FDA-approved treatment that can help grow thicker, longer, and darker lashes that last long term with continued use – not just for your beach vacation.
how does it work?
Latisse, scientifically known as bimatoprost, is clinically-proven to make lashes longer, thicker, and darker. Originally tested on those with glaucoma, doctors noticed unexpected eyelash growth for their patients. Latisse is thought to both extend the growth phase and increase the number of hairs that grow.
Latisse is applied to the skin of the upper eyelid each evening after washing face and removing makeup (and contacts if applicable). Expect to see results in as little as 4 weeks time and the full effect of those babies in 16 weeks. Continue to use the medication for results; otherwise, eyelashes will return to their original appearance.
stay safe
Side effects may include an itching sensation, eye redness, skin darkening, eye irritation, dryness of the eyes, and redness of the eyelids. While very infrequent, increased brown iris pigmentation of the colored part of the eye has occurred, which is likely to be permanent. Make sure to read all the important safety information and use our platform to talk with a doctor if you are experiencing side effects.