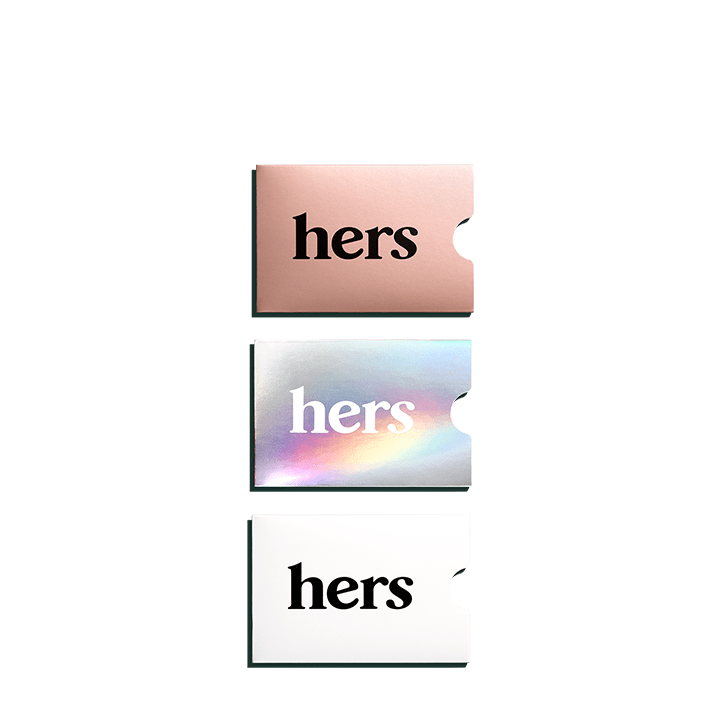 Prescribed by a doctor online
The pill — sounds simple, but we believe access to birth control shouldn't feel like an obstacle course. The time it takes to go to your gyno in person, the hassle of receiving your new pack on time, or the several phone calls you make to find out why your insurance is no longer paying for this, can now be a distant memory.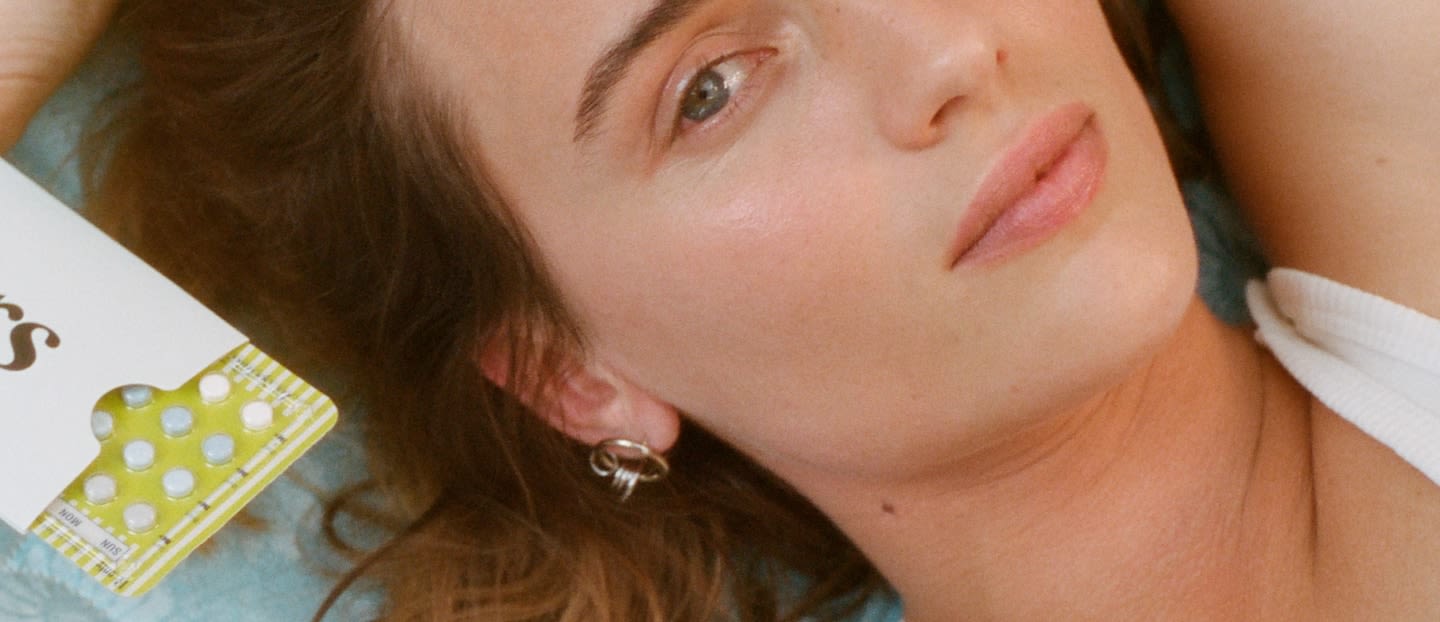 Why are we offering this?
Your birth control should be delivered to you when you need it, where you need it, without judgment – and with a physician available to answer questions you might have.
How does it work?
Hers does not accept insurance because we wanted to make getting birth control accessible to all without any additional roadblocks. That's why we've bundled all the costs that come with receiving your birth control at the low price of $30 per month, putting 100% of the purchasing power in your hands, If you already know what type of pill you would like, that's great! If you have no idea where to start, that's not a problem. An independent physician can recommend the pill that will work best for you based on the information you share and the doctor's medical evaluation.
Why is this easier for me?
No more booking time off to go to an in person doctor's appointment, pharmacy lines, or insurance company on-hold music. In every way possible, we would like to take this hassle off of your plate.
What is offered?
We offer a handful of generic forms of the pill including:
Ortho-tri Cyclen Lo, Tri-lo Estarylla, Trinessa Lo, Tri-lo Sprintec
Mono-linyah, Previfem, Estarylla, Femynor, Mononessa, Mili, Ortho-cyclen
Lyza, Heather, Sharobel, Deblitane, Camila, Nora-be, Norlyda, Errin, Jolivette, Jencycla, Micronor, Nor-qd
Yaz, Gianvi, Vestura, Nikki, Loryna
Vienva, Orsythia, Aubra, Aviane, Larissia, Falmina, Alesse, Delyla
Norethindrone Eth-Estra Fe 1/20
Tarina Fe 1/20, Blisovi Fe 1/20, Larin Fe 1/20, Junel Fe 1/20, Gildess Fe 1/20, Microgestin Fe 1/20, Loestrin Fe 1/20
Junel Fe 1.5/30, Blisovi Fe 1.5/30, Gildess Fe 1.5/30,microgestin Fe 1.5/30, Aurovela Fe 1.5/30, Hailey Fe 1.5/30, Larin Fe 1.5/30, Loestrin Fe 1.5/30
Syeda, Ocella, Zarah, Yasmin
Norethindrone Eth-Estra 1/20
Larin 1/20, Microgestin 1/20, Junel 1/20, Gildess 1/20, Loestrin 1/20
Junel 1.5/30, Larin 1.5/30, Microgestin 1.5/30, Gildess 1.5/30, Loestrin 1.5/30
Important Safety Information
Want to keep researching?
Check out our information hub to get all the facts about our prescription products for women.