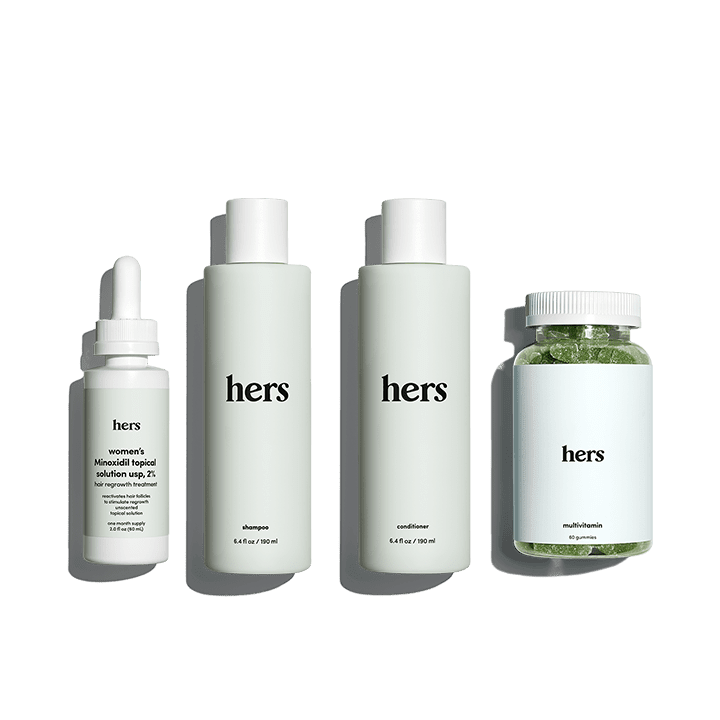 02
the shampoo DHT 6.4 oz bottle
All the perks – at hers, we want to provide you with choices to keep your hair healthy for longer. This complete hair treatment works to help regrow your hair, decreases shedding, and strengthens your hair.
minoxidil drops
Minoxidil specially formulated at 2% for women. These drops actively promote hair growth by shedding old hairs and replacing them with new ones.
the shampoo
This shampoo helps cleanse your hair follicles of excess sebum that clogs your pores and can lead to hair loss.
the conditioner
Formulated with amino acids and a natural three oil blend, this conditioner gets to work by helping strengthen damaged, overly processed hair, while also providing moisture.
the gummies
These gummies are made with high-quality biotin to help strengthen your hair.